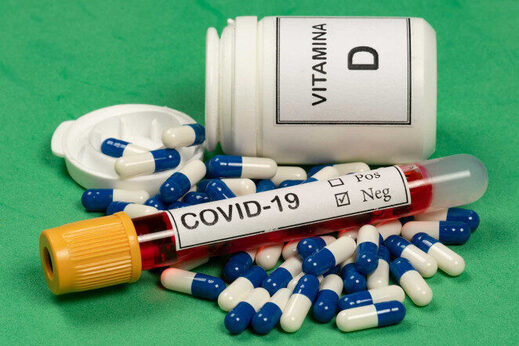 We had an inexpensive life-saving solution both before and during the pandemic...
The inconvenient truth is that even at the beginning of the COVID-19 pandemic, a very simple, inexpensive and effective treatment was available that could have saved the majority of lives lost (1-3). All that the WHO and public health bureaucracy had to do was to recommend and support people taking sufficient Vitamin D3.
This failure to act traces back to the unscientific bias and pro-vaccine obsession of Dr. Anthony Fauci. And once again the legacy media, while being paid by the US government and the pharmaceutical industry to promote vaccination, acted by censoring, defaming and suppressing the ability of physicians to inform people of scientific truth. The disease you suffered, the loss of life among your family and friends, could have been greatly reduced by simply getting enough Vitamin D3.
This is another example of what happens when unelected bureaucrats are allowed to control free speech
. Crimes against humanity.
The effectiveness of Vitamin D3 as an immune system-boosting prophylactic treatment for influenza and other respiratory RNA viruses was first discovered in 2006 (4, 5). Despite that fact that this treatment is amazingly effective for preventing death (by strengthening your immune system), it has never been investigated by the NIH, promoted by the CDC or by the US government for the treatment of influenza. One major issue has been that uncontrolled variables of dosing, timing of dosing and disease status have resulted in inconsistent clinical trial results (much as we have seen with the Ivermectin and Hydroxychloroquine COVID trials). However,
when Vitamin D3 is given prophylactically at sufficient doses, there is clear and compelling evidence that Vitamin D blood levels of around 50 ng/ml will substantially reduce symptomatic infection, severe disease and mortality
.