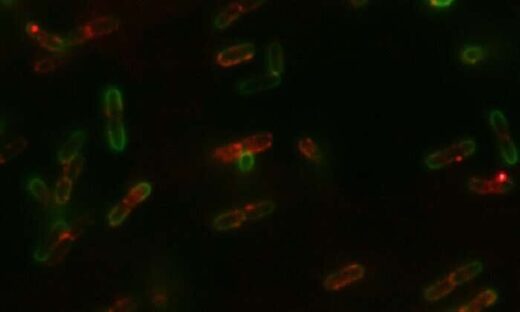 Scientists at The University of Texas at Austin have discovered how some cells within a bacterial swarm will sacrifice themselves so that other cells in the swarm have a better chance of surviving onslaught by antibiotics, in a discovery important for efforts to address antibiotic resistance.
As bacterial cells within a cluster or swarm die, they release chemical death cries, which scientists call necrosignaling. These signals act like a kind of early warning system, allowing the surviving bacterial cells to prepare a type of resistance to
antibiotics
.
The process of necrosignaling is outlined in a new paper out today in
Nature Communications
.
Bacterial swarms occur when certain types of
bacteria
, like E. coli, band together by the billions and use their whip-like flagella to move as one over a solid surface.
Scientists have previously observed that these swarms are more resistant to antibiotics and knew that dead bacteria provide nutrients to surviving bacteria in the swarm. However, this is the first time an active signal has been uncovered.