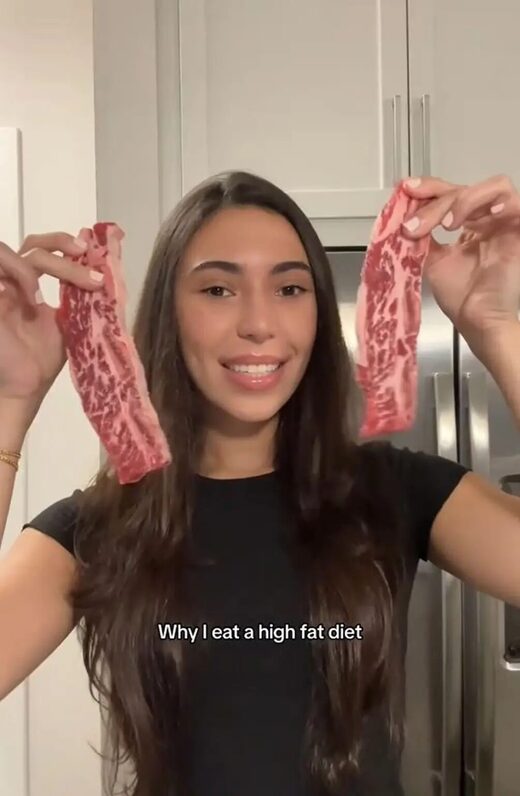 Butter late than never.
A woman says her health is now better than ever after quitting veganism in favor of the "carnivore diet."
In addition to chowing down on heapings of steak, eggs and other animal-derived dishes, Victoria Ferraz, 23, is known to treat herself to a stick of raw butter.