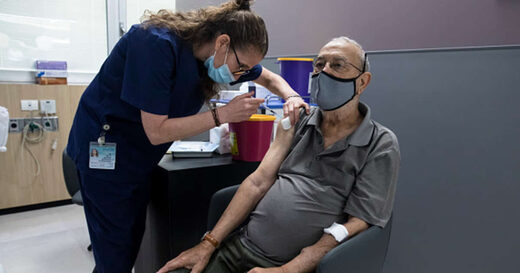 A third dose of Pfizer's Covid vaccine six months after a second shot restores protection from infection to 95% in a real-world setting in Israel, according to data submitted by the company to the Food and Drug Administration.
While the effectiveness of the mRNA vaccine wanes over time, a booster shot was shown to elicit an immune response similar to the protection generated after a second dose, Pfizer said in a 52-page presentation released by the agency Wednesday.
Pfizer said data from Israel's Covid vaccination program administering boosters to the entire population show that a third shot "has a reactogenicity profile similar to that seen after receipt of the second primary series dose and restores high levels of protection against Covid-19 outcomes (back to approximately 95% protection)." The data was collected from July 1 through Aug. 30 when the delta variant was surging throughout the country.