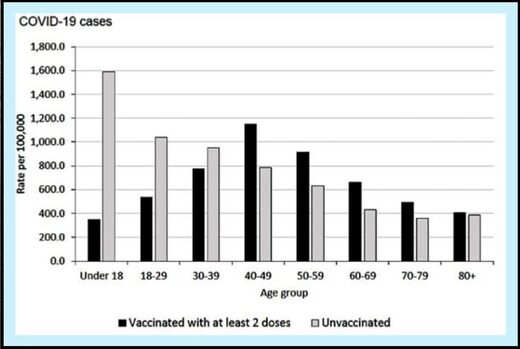 It's official: I am spouting misinformation about the Covid vaccines.
Full Fact - the
Google, Facebook and George Soros-funded outfit
that Ofcom has said it relies on to tell it what to censor regarding COVID-19 -
has '
fact checked
' my
recent piece
on PHE data showing negative vaccine effectiveness
in August and branded it "incorrect".
Writer Leo Benedictus - henceforth to be known as the Oracle
- takes particular issue with the headline, which he says
"falsely claims that a report from Public Health England (PHE) shows the COVID-19 vaccines having 'negative effectiveness' in the over-40s. This is not true about the COVID-19 vaccines - nor is it true that the PHE report shows this."
Except it is.
The data contained in the report is completely clear, and the calculation of unadjusted vaccine effectiveness from that data is straightforward.