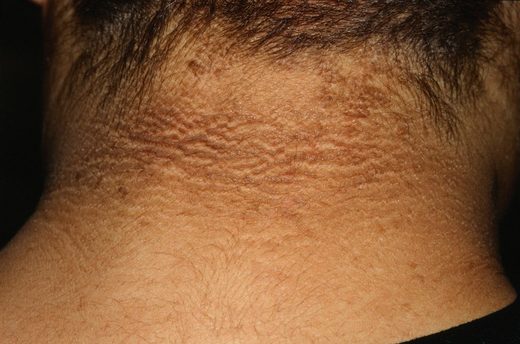 Darkening of the skin at the nape of the neck could be an early indication of insulin resistance and diabetes.
The condition, called Acanthosis Nigricans (AN), is marked by the darkening and thickening of the skin on the sides or back of the neck, the armpits, under the breast, and groin.
Acanthosis Nigricans is a skin condition that signals high insulin levels in the body.
Acanthosis Nigricans is important because these markings can help identify persons who run the risk of developing diabetes in the future.