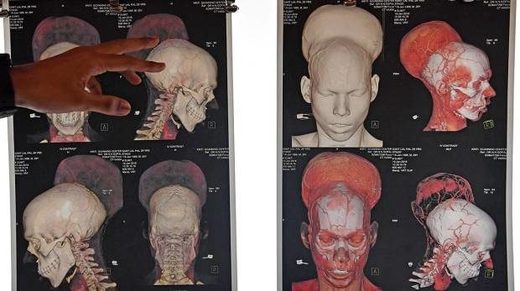 For the past several years, Santlal Pal had been watching a tumour emerge from his skull.
Doctors in India say Pal's brain tumour grew so big that it weighed nearly four pounds (1.8 kg) and measured nearly 8-by-12-by-12 inches (20 by 30 by 30 cm), according to local news reports.
It may have been the largest brain tumour in the world.
But now it is gone:
Doctors successfully removed the mass during an intensive, six-hour operation on Valentine's Day.