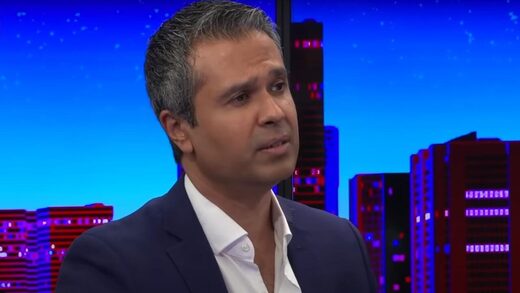 A British cardiologist has called for Covid vaccines to be suspended in Australia due to heart risks, accusing the TGA of a "cover-up".
A controversial British cardiologist has called for the Pfizer and Moderna Covid shots to be suspended in Australia until the risk of heart complications is better understood, saying prior vaccines "have been pulled for much less".
Dr Aseem Malhotra, who has emerged as one of the most high-profile figures in the anti-vaccine movement and is currently in Australia on a speaking tour, said it was a "no-brainer" and accused the medicines regulator, the Therapeutic Goods Administration (TGA), of ignoring the clear
safety signal
from its own reporting system once the rollout was well under way.
"People can be forgiving if new information comes in, we know people make mistakes — but once you get that information back, them not acting on it ... the problem is the cover-up is worse than the crime," he said.