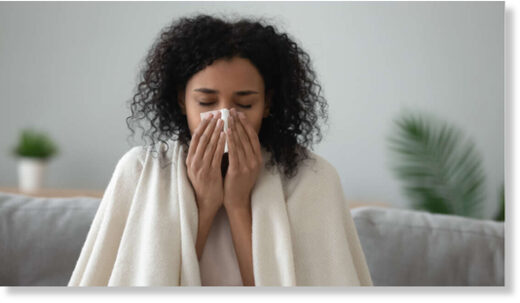 Thousands of cases of flu in Seattle between January and early March were actually Covid-19, according to a new study, meaning
the virus was much more prevalent in the US earlier than thought
.
Reporting in
The Lancet
's open-access journal
EClinicalMedicine
, researchers reanalyzed throat swab samples from people who presented with "flu" symptoms in Seattle between the end of February and early March and found
more than one in 10 cases were Covid-19
. Their findings suggest around 9,000 people may have had Covid-19 by March 9,
when fewer than 150 cases had been officially reported
across the whole of Washington.
The team from the University of Texas at Austin (UT) looked at two early periods in the pandemic in Wuhan and Seattle. They studied data, doctors' reports, and cases of reported flu-like symptoms from Wuhan in January and Seattle in February-March to try and work out if the Covid-19 to flu ratio could be used to estimate early pandemic spread.
"Even before we realized that Covid-19 was spreading, the data imply that there was at least one case of Covid-19 for every two cases of flu,"
said
Lauren Ancel Meyers, who runs UT Austin's
Covid-19 Modeling Consortium
. "Since we knew how widespread flu was at that time, we could reasonably determine the prevalence of Covid-19."