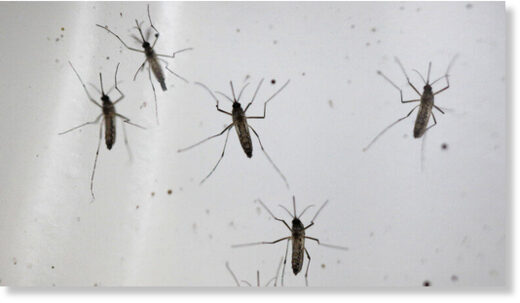 New cases of the West Nile virus, spread through bites from infected mosquitos, were recorded in Massachusetts and Arizona. Officials urged people to take precautions and raised the risk level for the potentially fatal infection.
At least three cases of the West Nile virus (WNV) have been officially confirmed in Massachusetts, with the state Department of Public Health (DPH) having raised the WNV risk level from 'low' to 'moderate' in dozens of areas, including the Greater Boston area.
"We are seeing significant expansion of virus activity in mosquitoes," health officials warned on Thursday, adding that the risk won't lessen until the weather changes. "Risk from West Nile virus will continue until the first hard frost," the DPH statement said, urging people "to remember to continue to take steps to avoid mosquito bites."