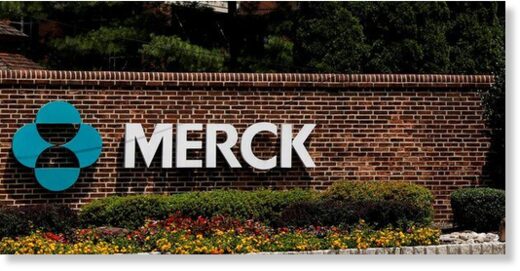 In the video above retired nurse lecturer John Campbell, Ph.D., reports on a comparative analysis of molnurpirivir and ivermectin published in the
Austin Journal of Pharmacology and Therapeutics
.
1
The first is Merck's new antiviral drug and the second is the much vilified and maligned
2,3
antiparasitic drug used in humans since 1987
4
and approved for human use in the U.S. in 1996.
5,6
Campbell compares the efficacy, safety and cost using available data for ivermectin published in peer reviewed studies and the first interim data for molnupiravir published by Merck. Molnupiravir, also known as EIDD-2801/MK-44827 has data published as early as October 2019 that showed it was a clinical candidate for monotherapy in influenza viruses.
8
And yet, Merck's investigation into the oral antiviral medication against SARS-CoV-2 was not logged with Clinical Trials until October 5, 2020.
9
While Gilead raced to release remdesivir, posting their first clinical trial February 5, 2020,
10
Merck appeared to be slow off the mark. Gilead suspended or terminated the early trials for remdesivir. The reasons given included: