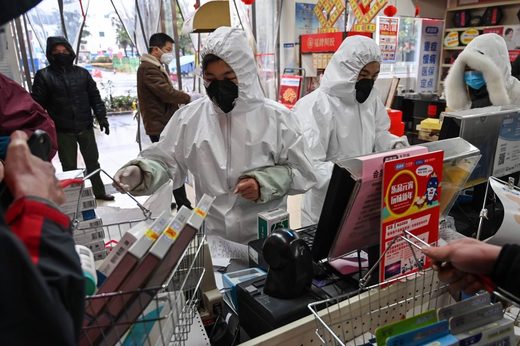 At the Liutianbao Pharmacy, one of the biggest dispensaries of traditional Chinese medicines in virus-stricken Wuhan, the shelves are practically bare of honeysuckle, the dried fruit of the weeping forsythia, eupatorium and patchouli.
At Changsheng Pharmacy, the shelves have been picked clean of Mongolian milkvetch and Chinese bellflower, after a run on traditional herbal remedies prompted in part by promises from local health leaders that Chinese medicine can arm people with an herbal immunity to a deadly virus that has stoked fear around the world.
"People have bought whatever can possibly be helpful for their health and safety," said Meng Juan, a worker at Changsheng Pharmacy.