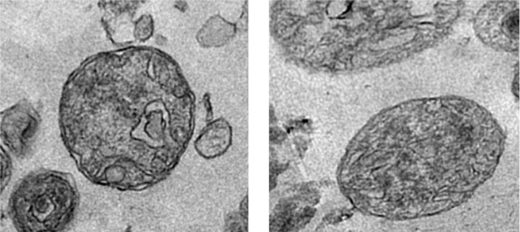 Does the blood we thought to know so well contain elements that had been undetectable until now? The answer is yes, according to a team of researchers from Inserm, Université de Montpellier and the Montpellier Cancer Institute (ICM) working at the Montpellier Cancer Research Institute (IRCM), which has revealed the presence of whole functional mitochondria in the blood circulation. These organelles that are responsible for cellular respiration had hitherto only been found outside cells in very specific cases. The team's findings, published in
The FASEB Journal
,
will deepen our knowledge of physiology and open up new avenues for treatment.
Mitochondria are organelles that are found in the eukaryotic cells. A place of cellular respiration, they are the cells' "batteries" and play a major role in energy metabolism and intercellular communication. Their particularity is to possess their own genome, transmitted solely by the mother and separate from the DNA contained in the nucleus. The mitochondria can sometimes be observed outside the cells in the form of fragments encapsulated within microvesicles.
Under certain very specific conditions the platelets are also capable of releasing intact mitochondria into the extracellular space.
The work of a team led by Inserm researcher Alain R. Thierry at the Montpellier Cancer Research Institute (Inserm/Université de Montpellier/Montpellier Cancer Institute)
has now revolutionized knowledge of this organelle by revealing that whole functioning extracellular mitochondria are in fact found in the bloodstream!