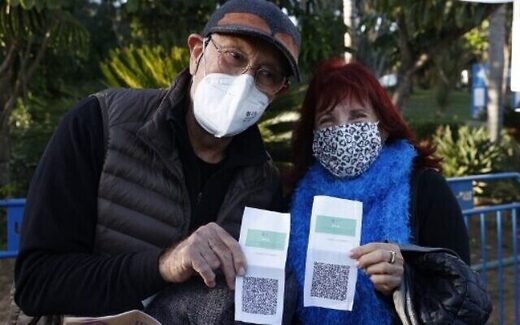 As predicted last year, vaccine passports are being rolled out across the world, including the U.S. As reported by Ron Paul in his Liberty Report,
1,
2
which streamed live March 29, 2021, the Biden Administration is "seriously looking into establishing some kind of federal vaccine passport system, where Americans who cannot (or will not) prove to the government they have been jabbed with the experimental vaccine will be legally treated as second-class citizens."
Paul warns that this system "will quickly morph into a copy of China's 'social credit' system, where undesirable behaviors are severely punished." I've been saying the same thing for many months now, and there's every reason to suspect that this is indeed where we're headed.
Indeed, listen to Ilana Rachel Daniel's emotional plea from Jerusalem, Israel, where a "Green Pass" is now required if you want to enter any number of public venues and participate in society. Daniel, who emigrated from the U.S. to Israel 25 years ago, is a health adviser, activist and information officer for a new political human rights party called Rappeh.