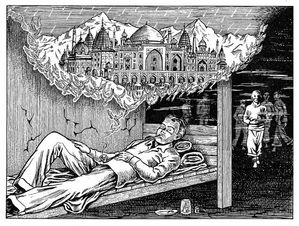 ©n/a
Is hierarchical civilization a mad dream of drug addiction?
Introduction
What might head a list of the defining characteristics of the human species? While our view of ourselves could hardly avoid highlighting our accomplishments in engineering, art, medicine, space travel and the like, in a more dispassionate assessment agriculture would probably displace all other contenders for top billing. Most of the other achievements of humankind have followed from this one. Almost without exception, all people on earth today are sustained by agriculture. With a minute number of exceptions,
no other species is a farmer
. Essentially all of the arable land in the world is under cultivation. Yet agriculture began just a few thousand years ago, long after the appearance of anatomically modern humans.