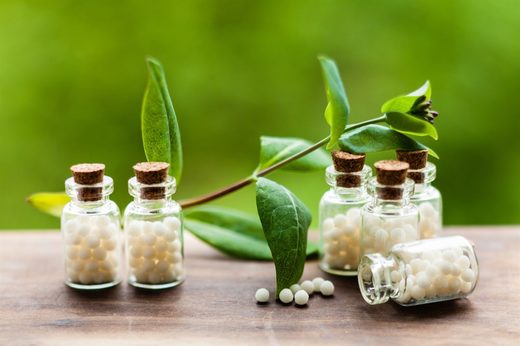 The Indian government's
Ministry of AYUSH
, which promotes alternative medicine systems in the country, released a
health advisory
on January 29 that advocates the use of homeopathy and traditional remedies, such as Indian systems of medicine, to ward off infections of the newly circulating 2019-nCoV coronavirus. This includes the use of a homeopathic preparation called Arsenicum album 30C and two drops of sesame oil in each nostril each morning for prevention, and Unani medicines (treatments based on the teachings of Hippocrates and Galen) to mitigate symptoms of coronavirus infection.
While AYUSH cites centuries of practitioners' experiences with these products as evidence behind its advice, the media and the scientific community criticized the guidance as being counterproductive in dealing with a serious health emergency.
"It is profoundly irresponsible of the Ministry of AYUSH to endorse homeopathy as this entirely undermines public understanding of science and medicine, and elevates pseudoscience with potentially dangerous consequences," says
David Robert Grimes
, an Irish science writer who has
published research
showing
homeopathy to be ineffective
, in an email to
The Scientist
. Grimes has argued that the proposed mechanisms of homeopathy are implausible when analyzed from a physical and chemical perspective, and says that it is not surprising, therefore, that the biological effects of homeopathy cannot be measured in large-scale clinical trials.