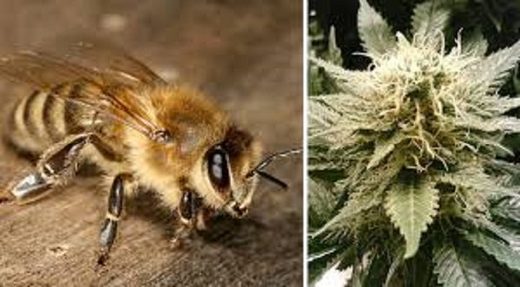 Bees are major fans of hemp and a recent study has found that the taller the hemp plants are the larger the number of bees that will flock to it.
The new research, spearheaded by researchers at Cornell University and
published
last month in
Environmental Entomology
, shows that humans aren't the only fans of weed. The findings also reinforce a study
published
last year at Colorado State University that discovered the same thing.
The study shows how bees are highly attracted to cannabis due to the plant's plentiful stores of pollen, and it could pave the way for scientists to figure out new ways to support their struggling population as well as floral populations.
According to the study, the greater the area covered by the hemp plant the greater the chance that bees will swarm to the area. Additionally, those hemp plants that are taller have a much greater likelihood of attracting bees with the tallest plants attracting a stunning 17 times more bees than the shortest plants.