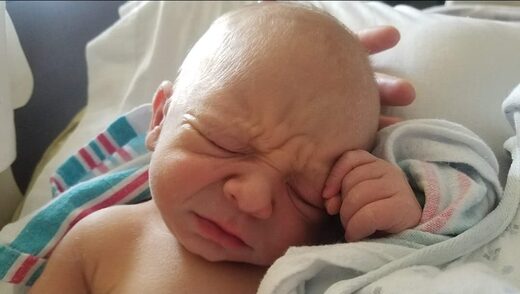 Columbia researchers found that babies born during the pandemic's first year scored lower on a developmental screening test of social and motor skills at 6 months -- regardless of whether their mothers had COVID during pregnancy -- compared to babies born just before the pandemic.
The study, which included 255 babies born at a NewYork-Presbyterian's Morgan Stanley Children's Hospital and Allen Hospital between March and December 2020, was published in the journal
JAMA Pediatrics
.
"Infants born to mothers who have viral infections during pregnancy have a higher risk of neurodevelopmental deficits, so we thought we would find some changes in the neurodevelopment of babies whose mothers had COVID during pregnancy," says Dani Dumitriu, MD, PhD, assistant professor of pediatrics and psychiatry at Columbia University Vagelos College of Physicians and Surgeons and lead investigator of the study.