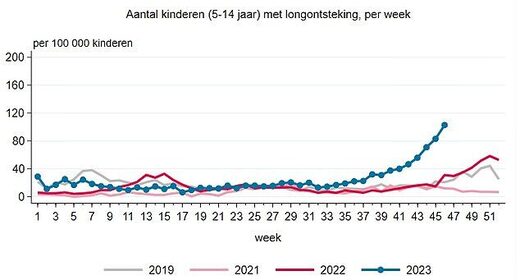 An alarming spike in
pneumonia
cases among children has been detected in the Netherlands, mirroring a similar surge in
China
.
Dutch
health experts say a striking number have been sickened since rates began soaring in August,
with most cases among those aged five to 14
.
Surveillance data shows rates of the illness, which can prove life-threatening,
are already nearly twice as high as the peak recorded last year
.