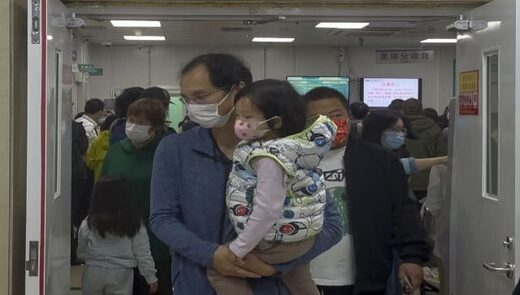 Chinese hospitals are struggling. Personnel at medical facilities across the country are stressed as they keep pace with the high number of patients, especially children, suffering from bacterial pneumonia.
And it seems that this strain of bacterial pneumonia now dubbed White Lung Syndrome is also rearing its ugly head in the United States. Doctors in parts of Massachusetts and Ohio are reporting a spike in child pneumonia cases similar to the outbreak spreading in China.
We take a closer look at the cases in the US, and examine if it has a link to China. Moreover, we also see how this strain is also being detected in other countries and if there's a larger risk.
White Lung Syndrome outbreak in US
Warren County, in Ohio, has recorded a spike in hospitalisations with children reporting to have the mysterious pneumonia, which has been dubbed as the 'white lung syndrome', since August.
According to health officials in Warren County,
there have been 142 paediatric cases of the condition.
The officials said on Wednesday, "Not only is this above the county average, it also meets the Ohio Department of Health definition of an outbreak."