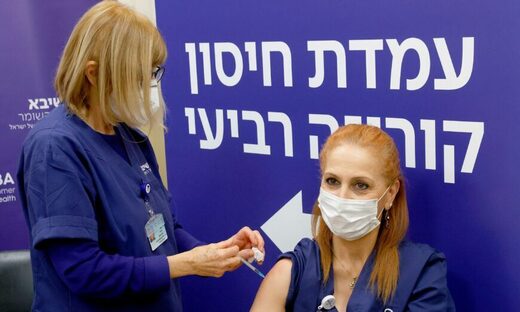 An Israeli study found that antibody levels after a fourth dose of the Pfizer BioNTech COVID-19 vaccine returned to similar levels as after the 3rd dose after about four months.
The study, conducted among health care workers at the Sheba Medical Center, the largest hospital in Israel, found that the immunological protection of the 4th dose "was much smaller and had waned completely by 13 weeks after vaccination."
It found "no substantial additional effectiveness over a third dose at 15 to 26 weeks after vaccination."