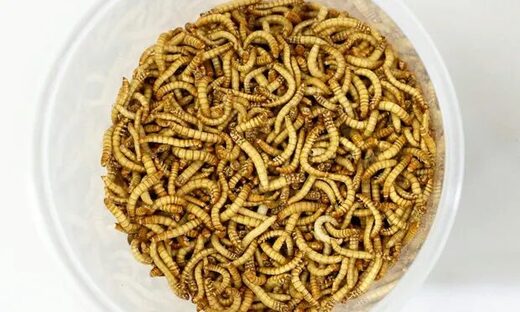 Yellow mealworm finger foods, smoothies, biscuits, pasta and burgers could soon be mass produced across Europe after the insect became the first to be found safe for human consumption by the EU food safety agency.
The delicacies may not be advisable for everyone, however.
Those with prawn and dustmite allergies are likely to suffer a reaction
to the
Tenebrio molitor
larvae
,
whether eaten in powder form as part of a recipe or as a crunchy snack, perhaps dipped in chocolate.
The conclusion of scientists at the EU food safety agency, following an application by the French insect-for-food production company, Agronutris
,
is expected to lead to EU-wide approval within months of yellow mealworm as a product fit for supermarket shelves and kitchen pantries across the continent.