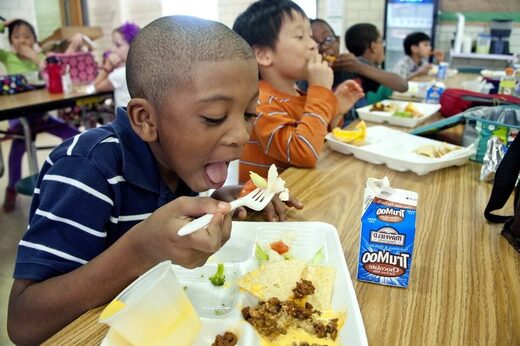 The new seven-year plan that will mean donuts and muffins can only be served twice a week
New guidelines will significantly reduce the amount of sugar and sodium US children are consuming in their school lunches and breakfasts. Nutrition standards for school lunches proposed Friday will limit the amount of added sugars in cafeteria meals. It is the first time these types of restrictions will be put in place.
New standards will go into place in the 2025-26 school year. It will reduce sugar in goods such as chocolate milk, cereal and yogurt. It will also limit the number of times per week sweets such as pastries will be made available for breakfast.
Officials say that more than 15million children eat breakfast and 30million eat lunch at school each day. They want these meals to meet national food guidelines.
The Centers for Disease Control and Prevention (CDC) reports 19.7 percent of US children are obese, as many experts have described it as a crisis