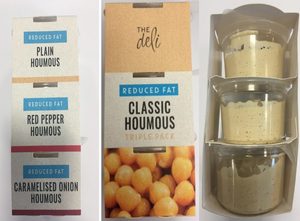 A massive recall of hummus from UK supermarkets has been extended and now includes
some 80 products
potentially contaminated with Salmonella the country's Food Safety Authority has warned.
Dip maker Zorba Delicacies raised the alarm after
discovering potential contamination in its products in the last week of October.
Zorba supplies major retailers like Aldi, Lidl, Sainsbury's, John Lewis and Iceland among others.
The initial recall affected goods with a use-by date up to and including November 7 but that has now been extended by ten days to include products expiring on November 17.
The full list of recalled products can be found
here
.