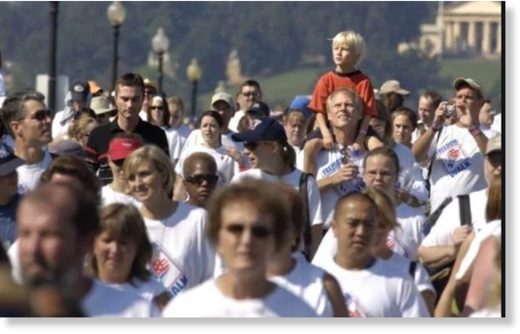 Following decades of increased life expectancy rates,
Americans have been dying earlier for three consecutive years since 2014
, turning the elusive quest for the 'American Dream' into a real-life nightmare for many. Corporate America must accept some portion of the blame for the looming disaster.
Something is killing Americans and researchers have yet to find the culprit. But we can risk some intuitive guesses.
According to researchers from the Center on Society and Health, Virginia Commonwealth University School of Medicine,
American life expectancy has not kept pace with that of other wealthy countries and is now in fact decreasing.
The National Center for Health Statistics reported that life expectancy in the United States peaked (78.9 years) in 2014 and subsequently dropped for 3 consecutive years, hitting 78.6 years in 2017. The decrease was most significant among men (0.4 years) than women (0.2 years) and happened across racial-ethnic lines: between 2014 and 2016, life expectancy decreased among non-Hispanic white populations (from 78.8 to 78.5 years), non-Hispanic black populations (from 75.3 years to 74.8 years), and Hispanic populations (82.1 to 81.8 years).
"By 2014, midlife mortality was increasing across all racial groups,
caused by drug overdoses, alcohol abuse, suicides, and a diverse list of organ system diseases
," wrote researchers Steven H. Woolf and Heidi Schoomaker in a
study
that appears in the latest issue of the prestigious
Journal of the American Medical Association.