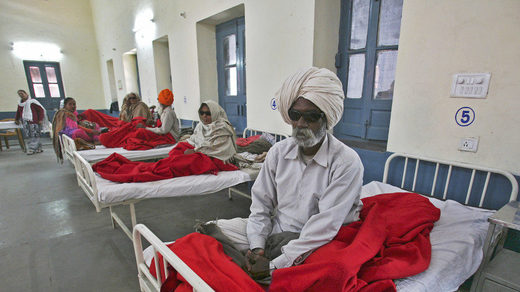 The number of Indians diagnosed with cancer more than tripled between 2017 and 2018, according to a new government report.
The increase is attributed to a rise in unhealthy lifestyles, as well as better detection
.
Of the 65 million patients who visited state-run NCD (non-communicable disease) clinics in 2018, 160,000 were treated for common cancer - including cervical, oral, and breast cancer. Revealed in India's 2019 National Health Profile, the figure represents a nearly 324-percent increase from the previous year.