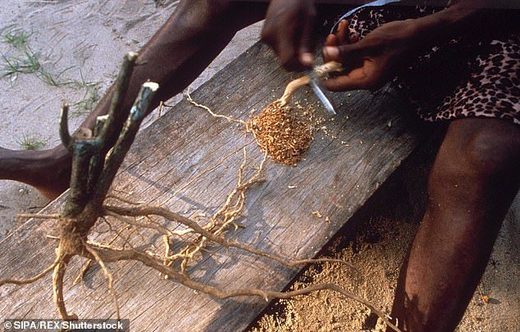 A psychedelic drug with the potential to cure addiction is set to undergo human trials in America next year.
Psychedelics have long been known to inhibit cravings and help fight addiction, but a litany of ethical, health and legal issues have made them unsuitable as a treatment.
18-MC is made from an intense African shrub called ibogaine which can induce intense trips - including hallucinations and visions - lasting several days.
But the version being used in labs has been adapted to not produce hallucinations or comedowns, offering the tantalising possibility of a treatment without side-effects.
Micro-dosing is a growing phenomenon that sees people use tiny amounts of drugs such as LSD to keep their addictions at bay during day-to-day life.
This is illegal and can often lead to inadvertent trips.
But the developers of 18-MC claim the modified drug has the ability to manipulate a person's brain into hitting the reset button and turning off the sections responsible for cravings without these side-effects.