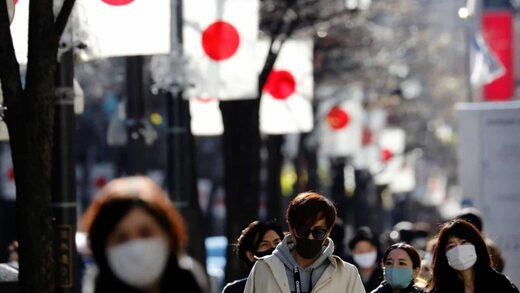 After three booster campaigns in 2022, the Japanese are now in a league of their own among mRNA consuming countries, administering far more boosters than countries that had far more coercive vax campaigns.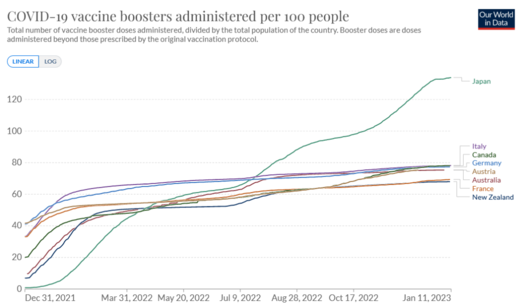 Japanese over 65 have done their best to reduce Japan's
612-million-dose stockpile
of mRNA jabs, with 3rd, 4th, and 5th
jab rates
of 91%, 82.5%, and 56%, respectively.
But unfortunately, Japan has started 2023 by reporting its highest ever daily Covid death tolls. During the booster era starting in early 2022, each wave has been noticeably higher than the last
.