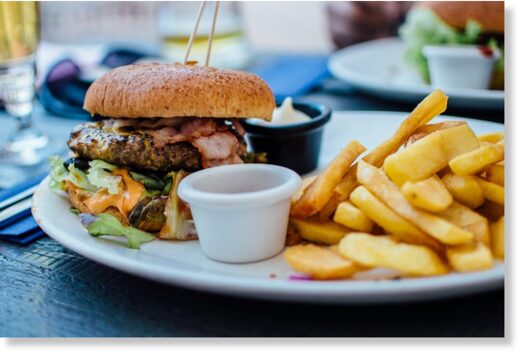 Eating fast food — the epitome of highly processed "fake" foods — can have lasting ramifications on your brain health, so much so that researchers at Australian National University suggested you can cause "irreversible" damage by the time you reach middle age, just by eating a fast-food diet and not staying active.
If you are middle-aged and haven't been eating the best, don't panic — you can start making healthier changes starting today. However, the new study is eye-opening, once again hitting home the importance of healthy eating when it comes to keeping your mind strong as you age.
Fast Food Increases Risk of Type 2 Diabetes
In a review by the scientists in the featured study, they stated that people today are consuming about 650 Kilocalories more daily than they were in the 1970s — an amount equivalent to a fast-food meal consisting of a burger, fries and soft drink. (A Kilocalorie, or Kcal, is equal to 1 Calorie, with a capital "C," while 1,000 calories with a lowercase "c" equal 1 Kilocalorie.) This amount is about one-quarter of the recommended daily food energy needs for men and just under one-third for women.