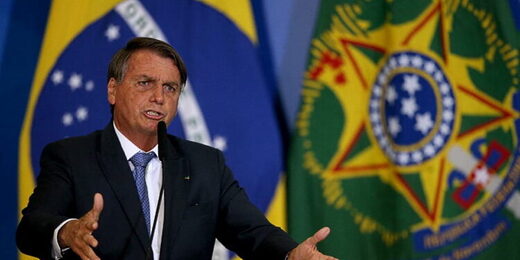 The latest edition of the
Spectator
carries a piece by Oliver Basciano entitled "
Brace yourself for a coup in Brazil
". Basciano speculates that due to President Bolsonaro's myriad failings, prominent among them his alleged failure to protect the Brazilian population from Covid (he was sceptical about
lockdowns
and the need for
vaccines
for those with natural immunity and about their safety), he will launch a coup rather than await the verdict of the online voting machines - which look set to deliver a victory to convicted fraudster, ex-President and darling of the Left, Lula Da Silva.
To back up his claim about Bolsonaro's "disastrous handling of the pandemic" Basciano states that "some 685,000 Brazilians died".
Brazil's a big country with a population of about 220 million. I'm always worried when someone puts in a big number with no context. Is 685,000 deaths a lot? It sounds a lot. But how does Brazil's pandemic performance compare with some of the poster boys and girls of the Covid A team?