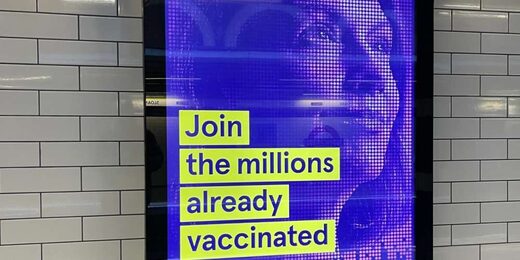 People as Software Platforms
A few months ago, I wrote an article about the
war on natural immunity and ability
, in which I discussed how
we were being ushered toward a subscription model under which we would have to obtain a life-time subscription to the artificial immunity service — with boosters from here into infinity.
The notion of a life-time subscription to an artificial immunity service is dystopian, and I was hoping to be wrong.
But alas, the messaging around the need for
boosters
due to waning immunity seems to indicate that this is where we are heading, unless we don't participate.
The model is based on the "Blue Ocean Strategy," which is a business strategy that "proposes creating a brand new market out of thin air and dominating it (a blue ocean) — as opposed to trying to compete in an existing market (an ocean red with blood)."
For example, when the internet was introduced into commercial use, it was a brand new market and a "blue ocean," since no such market had existed prior. The introduction of the internet created a whole new "space" that could be monetized in different ways.
Today's new commercial frontier is the biological realm and the human body, "body as a platform." In today's market terms, the human
body
has the market potential of a natural resource. You know how they say that data is the new oil? If data is the new oil, then we are all data hosts, and we can look forward to being treated like oil reserves.
"Here's how it applies to natural immunity. A healthy person with a natural immunity might be a happy person — but to a 2021 biotech entrepreneur, who views the human body as a market to dominate, he is a sheer insult. From the standpoint of that entrepreneur, replacing the default natural immunity of the past millions years with a fully artificial tool that requires a 'subscription' throughout one's entire lifetime (see 'variants' and 'boosters') is desirable.
Replacing the default natural immunity with an artificial tool is a very successful case of creating a brand new market ('artificial immunity market') out of air. A life-long subscription to artificial immunity, with an ever-expanding range of necessary 'upgrades' is a lot more profitable than some traditional shop selling vitamins. Even better, if artificial immunity destroys the natural immunity, customer loyalty is guaranteed."
At the time when my article about the war on natural immunity was published, it was still unclear if COVID injections had the potential to undermine our natural broad-spectrum natural immunity. It seems like it would be "good for business" in a psychopathic world but I didn't really want to think in that direction, it was too dark. Since then, however, a number of studies came out, and they look alarming.