"The shortcoming of the repeat dose toxicity study design should not preclude approval of the vaccine."
Really?
UPDATE: Thank you to this person on Twitter.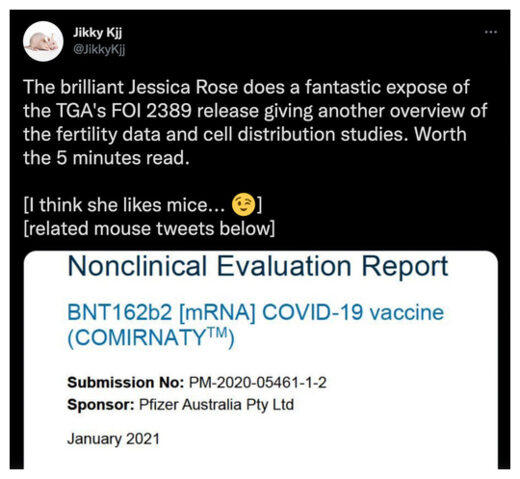 Well, well, well. This document that I will talk about today is not new, but it is hot. Where to start? Considering I'm not even sure what the quote that became the title of this article means, let's start with the title of the Report:
Nonclinical Evaluation Report

BNT162b2 [mRNA] COVID-19 vaccine (COMIRNATY™)

Submission No: PM-2020-05461-1-2

Sponsor: Pfizer Australia Pty Ltd

January 2021


The document begins with a summary of what they found in their own assessment of the safety of the COMIRNATY product made by Pfizer. The first thing that you should probably pay attention to is the comment about pharmacology and toxicity in the summary. But wait one second. Let's set the stage here.