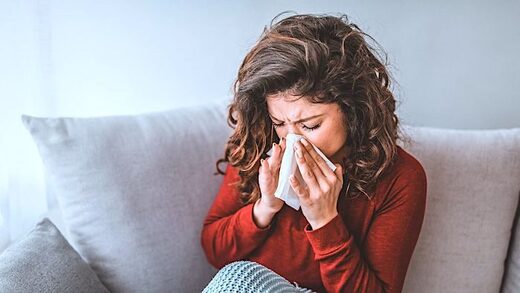 People with high levels of T cells from common colds are less likely to catch COVID, according to a new peer-reviewed study. Researchers said the findings could help provide the blueprint for the production of new vaccines which give longer-lasting immunity and would protect against current and future coronavirus variants such as Omicron and Delta.
Imperial College London researchers
say the high levels of T cells and the role in fighting
COVID
is an "important discovery" - but warned "no one should rely on this alone" and insisted people should still get vaccinated as the "best way" to protect against COVID. T cells are a type of white blood cell that help protect the body from infection.
Dr Rhia Kundu, first author of the study, from Imperial's National Heart & Lung Institute, said:
"Being exposed to the SARS-CoV-2 virus doesn't always result in infection, and we've been keen to understand why. We found that high levels of pre-existing T cells, created by the body when infected with other human coronaviruses like the common cold, can protect against COVID-19 infection. While this is an important discovery, it is only one form of protection, and I would stress that no one should rely on this alone. Instead, the best way to protect yourself against COVID-19 is to be fully vaccinated, including getting your booster dose."
The study started in September 2020 when most people in the UK had not been infected with COVID-19. It included 52 people who lived with someone who had been exposed to COVID, which had been confirmed through a PCR test. The participants did PCR tests at the outset and then at four and seven days later to determine if they developed an infection.