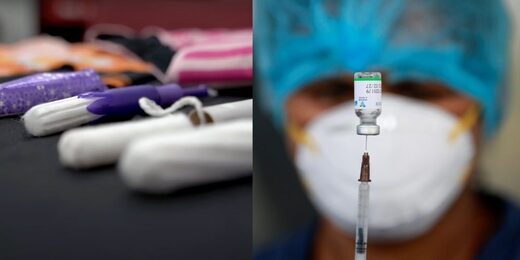 A recent study has shown that almost half of women who took the Covid
vaccine
have reported changes to their menstrual cycle.
The journal
Science Advances
published the results of a study on Friday articulating links between the Covid
vaccine
and changes to menstruation. They found that
"42% of people with regular menstrual cycles bleed more heavily than usual."
The study also showed that women who were post-menopause or who use long-term contraceptives reported unexpected breakthrough bleeding after taking the vaccine.
NBC reports
that the survey was conducted with 39,000 participants between the ages of 18 to 80 who were vaccinated with Pfizer, Moderna, AstraZeneca, Johnson & Johnson and Novavax vaccines. People between 45 and 55 were excluded to avoid inclusion of body changes due to menopause.