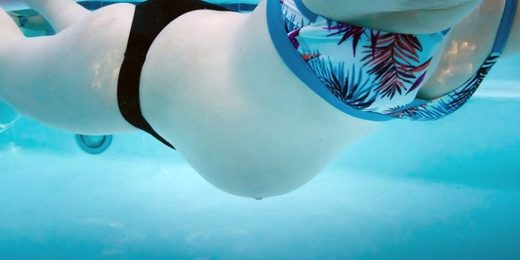 Making sure you are not deficient in the minerals and trace elements our body needs to function optimally is an important consideration if you are trying for a baby.
Even with a healthy diet, the foods we eat are largely deficient in the minerals and trace elements that our cells need to function properly.
Government figures have indicated that trace elements can be as little as one third of the levels they were just 40 years ago - yet our bodies need them for optimal function.
Although these minerals and trace elements are virtually impossible to source through land-raised food, such as meat or vegetables, the fertile areas of the seas and oceans still contain all the minerals and trace elements that our cells need to be healthy
.
The action of phytoplankton and zooplankton makes these elements bioavailable to us so our cells, including those involved in reproduction, can use them.
This mineral-rich and bioavailable sea water is harvested and cold micro-filtered to pharmaceutical grade for you as Quinton marine plasma.
Quinton is mineral-rich seawater harvested under strict conditions from a plankton bloom, which naturally occurs in a pristine, internationally protected part of the Bay of Biscay in the Atlantic Ocean. This life-supporting seawater contains 78 minerals and trace elements minerals all present in the perfect proportions that the human body needs to be healthy.