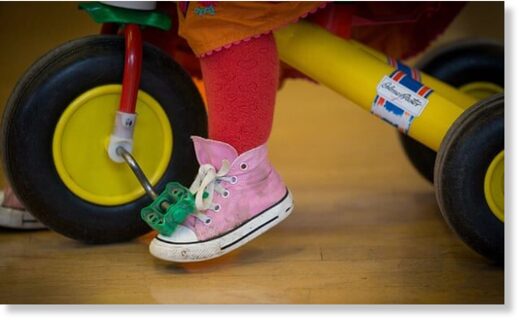 Scientists are concerned that measures to combat Covid-19 have weakened the immune systems of young children who have not been able to build up resistance to common bugs, leaving them vulnerable when mask-wearing and social distancing eventually end.
Contact with viral pathogens happens on a fairly regular basis and although it does not always lead to sickness,
the exposure helps shore the immune system against the threat should the bugs be encountered again
.

Comment: You can put this in the bag of things everyone already knew and which should have been taken into account but weren't.


Over the past 14 months or so, protracted restrictions on mixing and travel, alongside mask-wearing and social distancing, have not only reduced the risk of Covid but other respiratory bugs such as the flu - cases of which were basically nonexistent last winter, according to surveillance data largely encompassing England compiled by the Royal College of GPs (RCGP).
However, virologists are concerned about RSV, a virus that can cause serious lung infections requiring hospital admission, and sometimes even death, in children under the age of one - and for which there are no approved vaccines.
"Flu worries me, but there is a vaccine - and so the most vulnerable will still have access to the vaccines," said Dr Catherine Moore, consultant clinical scientist for Public Health Wales. She warned that RSV currently has no vaccine. "Whereas what Covid has done has caused a big issue in our adult ICUs, we may see conversely problems in our paediatric hospitalisations and intensive care," she said.