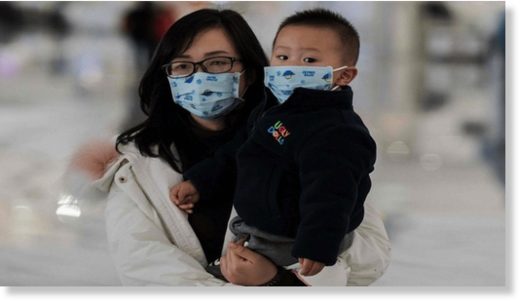 The Headlines read: China Quarantines a City of 11 Million Over Deadly New Virus. Little is known about the new virus, making it more challenging for authorities to figure out the appropriate action to take, experts say. Unfortunately, they will not take appropriate action because they refuse to look at the fundamental weakness of all viruses, which can be easily and cheaply exploited.
People die of viruses all the time but the death rates can be sharply reduced if we pull the rug out from under them with rapid changes in pH and with heavy dosages of iodine, selenium and magnesium chloride. Modern medicine refuses to look at these basic medicines, which are commonly used in ICU departments that save lives everyday; refuses to entertain the idea that these same medicines could be perfect medicines to both prevent and treat this new viral disease.
Authorities do not know the incubation period which makes it difficult to know how to respond. But we do know the virus spreads easily and quickly. The province of Hubei, of which Wuhan is the capital and largest city, late Wednesday reported a total 444 confirmed cases, up from 270 announced the previous day.

Comment: Since the writing of this article the number of confirmed cases is over 6,000.


The Chinese National Health Commission reported early Friday that there have been 25 deaths from and 830 cases of the coronavirus, a sharp increase. The death toll increased by more than a half-dozen in 24 hours, while the number of confirmed cases jumped by more than 200.