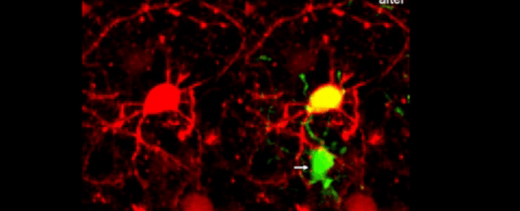 We already know that our brains have a
waste disposal system
that keeps dead and toxic neurons from clogging up our biological pathways. Now, scientists have managed to capture a video of the process for the first time, in laboratory tests on mice.
There's still a lot we don't know about how dead neurons are cleared out, and how the brain reacts to them
, so the new research could be a significant step forward in figuring some of that out - even if we've not yet confirmed that human brains work in the exact same way.
"This is the first time the process has ever been seen in a live mammalian brain,"
says neurologist Jaime Grutzendler
from the Yale School of Medicine in Connecticut.