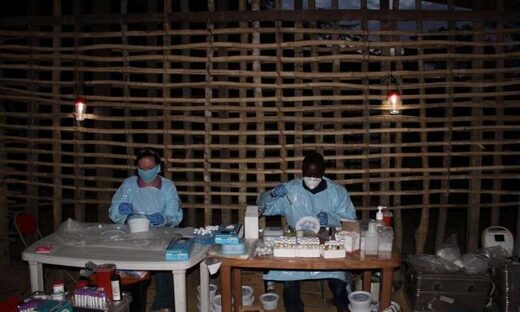 Parasite infections are a constant presence for many people who live in tropical regions, particularly in less industrialized areas. These often chronic conditions are at best unpleasant; more seriously, children with parasite diseases that cause diarrhea can die of malnutrition or dehydration.
In Genome Biology, a study led by University of Pennsylvania scientists investigated the links between
parasite infection
and the
gut microbiome
.
Using genetic methods to characterize the gastrointestinal
microbiome
of 575 ethnically diverse Cameroonian people representing populations from nine villages with meaningful differences in lifestyle, the researchers discovered that the presence of parasites was strongly associated with the overall composition of the microbiome.