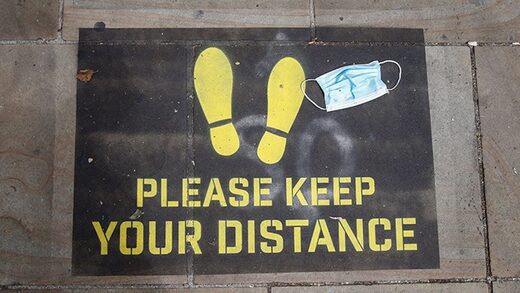 A new study out of the Massachusetts Institute of Technology is challenging major COVID-19 mitigation measures of the past year, claiming the widely accepted six-foot "social distancing" rule is more or less meaningless in indoor settings.
The study
, authored by MIT chemical engineering Prof. Martin Bazant and applied mathematics Prof. John Bush, "characterize[s] the evolution of the concentration of pathogen-laden droplets in a well-mixed room, and the associated risk of infection to its occupants."
Indoor gatherings have been one of the most aggressive targets
of COVID-19 mitigation measures over the past year. Health officials have warned that people congregating in indoor settings are at significant risk for COVID-19 infection. Authorities worldwide have mandated both that occupancy limits in public facilities and spaces be sharply decreased and that individuals should maintain strict 72-inch spaces between each other when inside them.