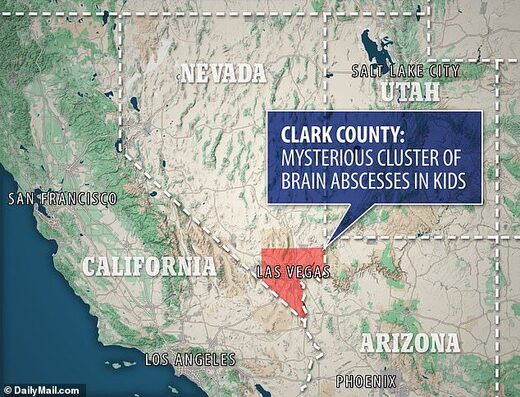 Health officials are sounding the alarm over a spike in rare and serious brain abscesses in children in and around
Las Vegas
,
Nevada
.
Experts at the US
Centers for Disease Control
and Prevention are investigating the spate of cases, while doctors across America say they are also seeing a rise in cases.
The number of
brain abscesses in minors tripled in Nevada last year, shooting up from an average of four or five a year to 18
.
Dr Taryn Bragg, a pediatric neurosurgeon and associate professor at the University of Utah who treats the cases,
told CNN
she
had 'never seen anything like it' in her 20 years' experience
.
Physicians are not sure what has caused the rise, but said it could be due to
weakened immunity to infections due to Covid measures
such as lockdowns
.

Comment: Lockdowns indeed inflicted unimaginable harms, but they should also be recording whether any of these children were also injected with the experimental covid jabs.