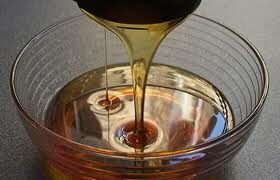 Fructose in the diet expands the surface of the gut and promotes nutrient absorption Feeding mice
high-fructose corn syrup, a widely used sweetener in human diets
, has been found to drive an increase in the surface area of the gut that is associated with enhanced absorption of dietary nutrients and weight gain. The incidence of
obesity has been steadily increasing, tripling globally between 1975 and 2016
, at a high cost to public health
1
. Obesity predisposes individuals to various diseases, including cancer, and the number of obesity-associated deaths globally each year
1
(estimated at 2.8 million) is similar in scale to the reported COVID-19-associated deaths in the ongoing pandemic. Although fat-rich diets have taken much of the blame for the rise in obesity,
excess consumption of processed sugars, and high-fructose corn syrup (HFCS) in particular, is strongly implicated in diet-induced obesity
. Whether and how fructose causes obesity in humans remains a hotly debated question
2
,
3
. In
a report in Nature
that should make one think twice before gulping down sugar-sweetened drinks with fatty snacks, Taylor et al.
4
propose that HFCS promotes obesity by boosting the ability of the intestine to absorb nutrients.