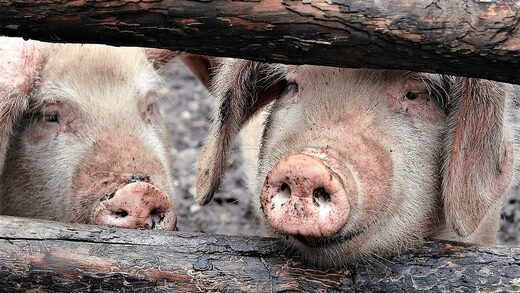 A new form of African swine fever has been identified in Chinese pig farms. According to Reuters, industry insiders say that the disease was most likely caused by illegal vaccines, and serves as a fresh blow to the nation where the COVID-19 coronavirus was first identified. China is the world's largest producer of pork.
Reuters
reports
that two new strains of African swine fever have infected over 1,000 sows on several farms run by New Hope Liuhe, which is China's fourth-largest pork producer. Yan Zhichun, the company's chief science officer, said that pigs fed by the company by contract farmers have also been infected.
Unlike the previously discovered African swine fever virus,
the new strains are missing one or two genes, and do not kill the pigs. Instead, the disease causes a chronic condition that reduces the number of healthy piglets born. The company has performed a culling to prevent the spread of the disease.