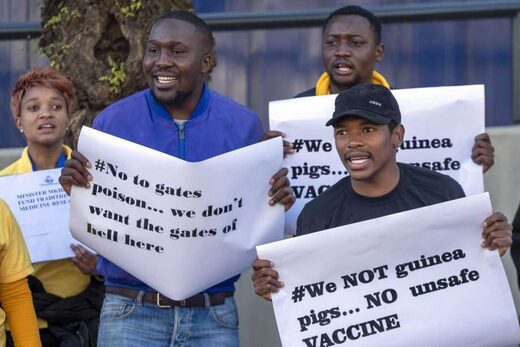 The pressure is mounting for a COVID vaccine to be approved. Will there be transparency on its safety and effectiveness?
Action Alert!
There have been a number of federal actions around the issue of a COVID vaccine in recent weeks. The Centers for Disease Control and Prevention (CDC)
released technical guidelines
to states, telling them to be prepared to store, distribute, and administer a COVID vaccine as early as late October or early November. Lawmakers have also introduced a bill aimed at instilling public confidence in an eventual COVID vaccine, but the bill does anything but. These actions underscore the need for transparency and freedom of choice when it comes to the issue of vaccination.
Public health experts say that the CDC guidance is meant to prepare states for the monumental task of vaccinating millions of people, but the timing is ominous. We've been told, almost since the pandemic began, that the earliest a vaccine could be expected was in 18 months; now we're told that a vaccine could be mere weeks away — and right before an election.
Dr. Anthony Fauci has even
said
in interviews that vaccine trials could end prematurely if a certain level of safety and effectiveness is demonstrated.
Presumably to dispel fears of political tampering to get a vaccine approved before the election, a group of lawmakers
have introduced a bill
that would, in short, ensure that the normal procedures for vaccine approval take place and that the recommendations of the CDC and FDA are made public.
The "normal procedures" for vaccine approval hardly instill confidence that a vaccine will be safe. We need only consult the historical record: to date, the US Vaccine Court, in which it is notoriously difficult to win cases, has paid out more than
$4 billion
to families who have been injured by vaccines.