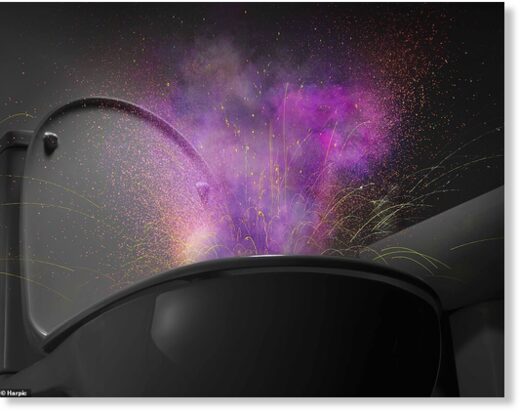 Comment: Leaving aside for the moment how this information is in part being used to further scare the public about coronavirus, the following data is useful to remember - and act on - for any number of infectious or sickening particles spread by toilet water droplets.


A series of startling photos have captured what really happens when a toilet is flushed with the seat lid still up.
Harpic, the chemical company, used high-speed specialist cameras to capture the firework display of aerosol particles spewed into the air by a toilet's sloshing water.
The striking visuals add to a growing movement to encourage people to put the lid down before flushin
g. A July
study
found
coronavirus
particles can be sprayed in a cloud up to three foot high by a single flush.
survey of 2,000 Britons found 55 per cent of UK adults don't close the lid when flushing the toilet - despite almost three quarters (72 per cent) saying they are more hygiene aware than ever before.
Toilet bowl water remains contaminated for several flushes after becoming exposed to harmful pathogens.