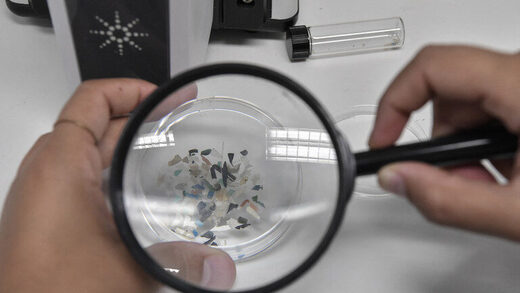 Microplastics have been found for the first time in human vein tissue, a team of researchers from the University of Hull revealed last week. Five distinct types of microplastic were discovered in samples taken from the saphenous (leg) veins of patients undergoing heart bypass surgery.
"We were surprised to find them," Professor Jeanette Rotchell said in a press release accompanying the paper's publication in the journal PLoS One. "
We already know microplastics are in blood...but it was not clear whether they could cross blood vessels into vascular tissue and this work would suggest they can do just that."
The UK-based researchers found an average concentration of 15 particles of plastic per gram of vein tissue, similar to or higher than the levels found in lung and colon tissue, but observed that the shape and types of plastic found in the vascular tissue was markedly different from other tissue types.