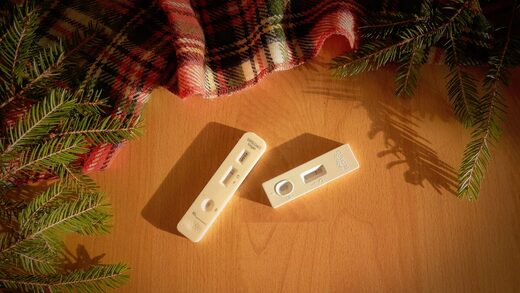 Officials in many jurisdictions are reporting
skyrocketing case rates
,
stoking ever greater fear of the
Mighty Omicron
.
Yet the breathless, wall-to-wall, MSM coverage doesn't mention that
the jump in cases is very likely simply
due to the testing rate shooting through the roof
.
Instead the MSM is having a field day, thanks to most people's gullibility.
And that includes promoting mass testing,
early and often
.
The media
report
that new studies are showing people infected with Omicron are
far less likely
to have severe disease or to be hospitalized than those detected to have Delta, and also
usually are vaxxed or have had Covid
.
Yet media quote researchers, politicians and public-health officials as warning that the high Omicron case numbers suggest health-care-system capacity could soon be pushed past the limit.