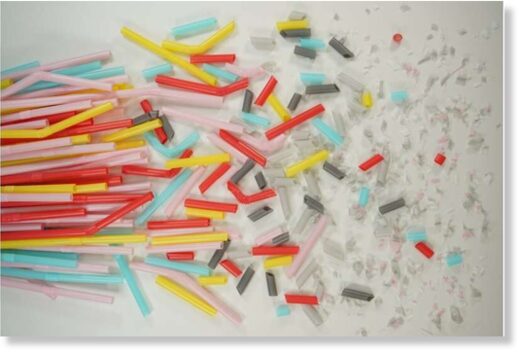 Director Choi Sungkyun, Head of the Core Protein Resource Center at DGIST, and Dr. Jinkyu Park, Professor of Veterinary Medicine at Kyungpook National University, have successfully demonstrated the laboratory-level process through which plastic entering the environment transforms into secondary microplastics.
Their groundbreaking research reveals that continuous consumption of these secondary microplastics acts as neurotoxins in the brain.
With 8 million metric tons of plastic discarded each year, the impact of UV rays and waves causes it to break down into tiny fragments, transforming into secondary microplastics. These minuscule particles are subsequently ingested by lower life forms, like plankton, and ultimately pose a threat to humans at the top of the food chain.
Director Choi and Professor Park conducted a study to determine the harmfulness of secondary microplastics generated through the natural weathering of plastic leaked into the environment. To replicate the process of natural weathering, they artificially created secondary microplastics by subjecting crushed microplastics to seven days of ultraviolet irradiation and physical impact, simulating a natural environment.