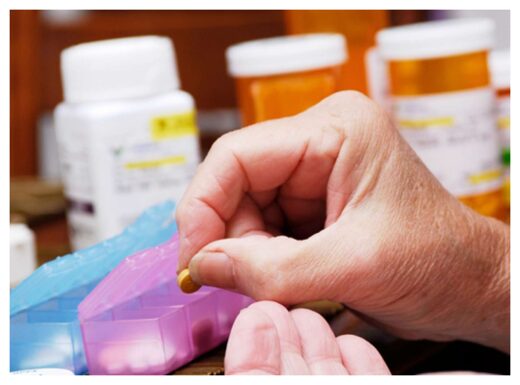 UNIVERSITY PARK, Pa. —
An American born in 2019 will spend a larger share of their lifetime taking prescription drugs than being married or receiving an education, according to new research by Jessica Ho, associate professor of sociology and demography at Penn State. She found that American males will spend approximately 48% of their lives taking prescription drugs. The number jumped to 60% for females.
Ho reported her findings this week (Oct. 1) in the journal
Demography
.
"As an American, I'd like to know what medications I'm putting in my body and how long I can expect to take them," said Ho, who is also an associate of Penn State's
Social Science Research Institute
. "The years that people can expect to spend taking prescription drugs are now higher than they might spend in their first marriage, getting an education or being in the labor force. It's important to recognize the central role that prescription drug use has taken on in our lives."
Ho used nationally representative surveys conducted by Agency for Healthcare Research and Quality (AHRQ) and the Centers for Disease Control and Prevention (CDC) from 1996 through 2019 to study prescription drug use across the United States. The surveys include information from approximately 15,000 households chosen annually and collect information every five months, offering better recall than surveys taken once a year. In addition, nearly 70% of survey respondents allow the AHRQ and CDC to verify their prescriptions with their pharmacies, affording the surveys higher levels of accuracy.
The researcher then used mortality data from the National Center for Health Statistics and the Human Mortality Database to estimate how long Americans born in 2019 could expect to live. She then combined this information with the survey data to estimate the percent of their lifetimes they could expect to spend taking prescription medications.