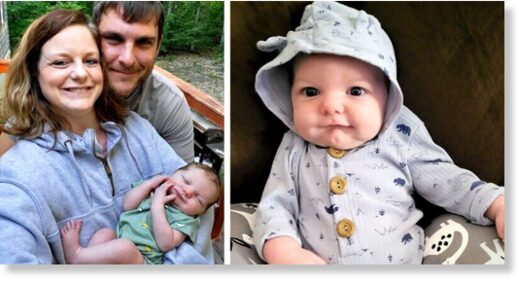 A Maine couple last week finally got the answers they'd been seeking for nearly a year, ever since their 62-day-old son, Sawyer, died Oct. 28, 2022 — 34 hours after receiving his scheduled childhood vaccines.
According to a toxicology report, Sawyer's blood contained 95 micrograms per liter of aluminum, a level that would be toxic for adults.
A toxicologist told the couple the aluminum and antigen levels in the blood were due to the vaccines. She also said a viral infection Sawyer was being treated for could have been a contributing factor.
Sawyer's parents, Melissa — a registered nurse — and her fiancé Nick shared their story last week with journalist
Jennifer Margulis
.