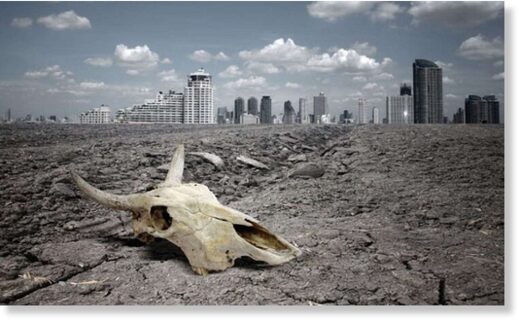 It's no secret that Bill Gates and the advocates of the UN Sustainable Development Agenda 2030 are also devout promoters of human eugenics, the "thinning of the Human Herd" as Britain's misanthropic Prince Philip once put it. Some such as Joachim Schnellnhuber, climate adviser to the Pope, openly welcome a human population below one billion as "sustainable." Now serious research is emerging that one of the most effective reducers of the human population is being spread by so-called "modern scientific agriculture" through the select use of toxic agrochemicals, pesticides deemed safe which are anything but safe.
According to a new book by Dr Shanna Shaw,
Count Down
, the male sperm count in Western industrial countries, including the EU and USA, is falling at a dramatic rate. Shaw estimates that over the past four decades the average sperm count has dropped by 50% or more. In other words a young male today seeking to have a family has only half the sperm count his grandfather did, half the chance to conceive. Shaw estimates that unless toxic chemical exposures in agriculture and the environment are dramatically altered, we may not have the ability to reproduce naturally much longer, and that by 2050 most human beings in the industrial countries, including China, will need technological assistance to
procreate
.